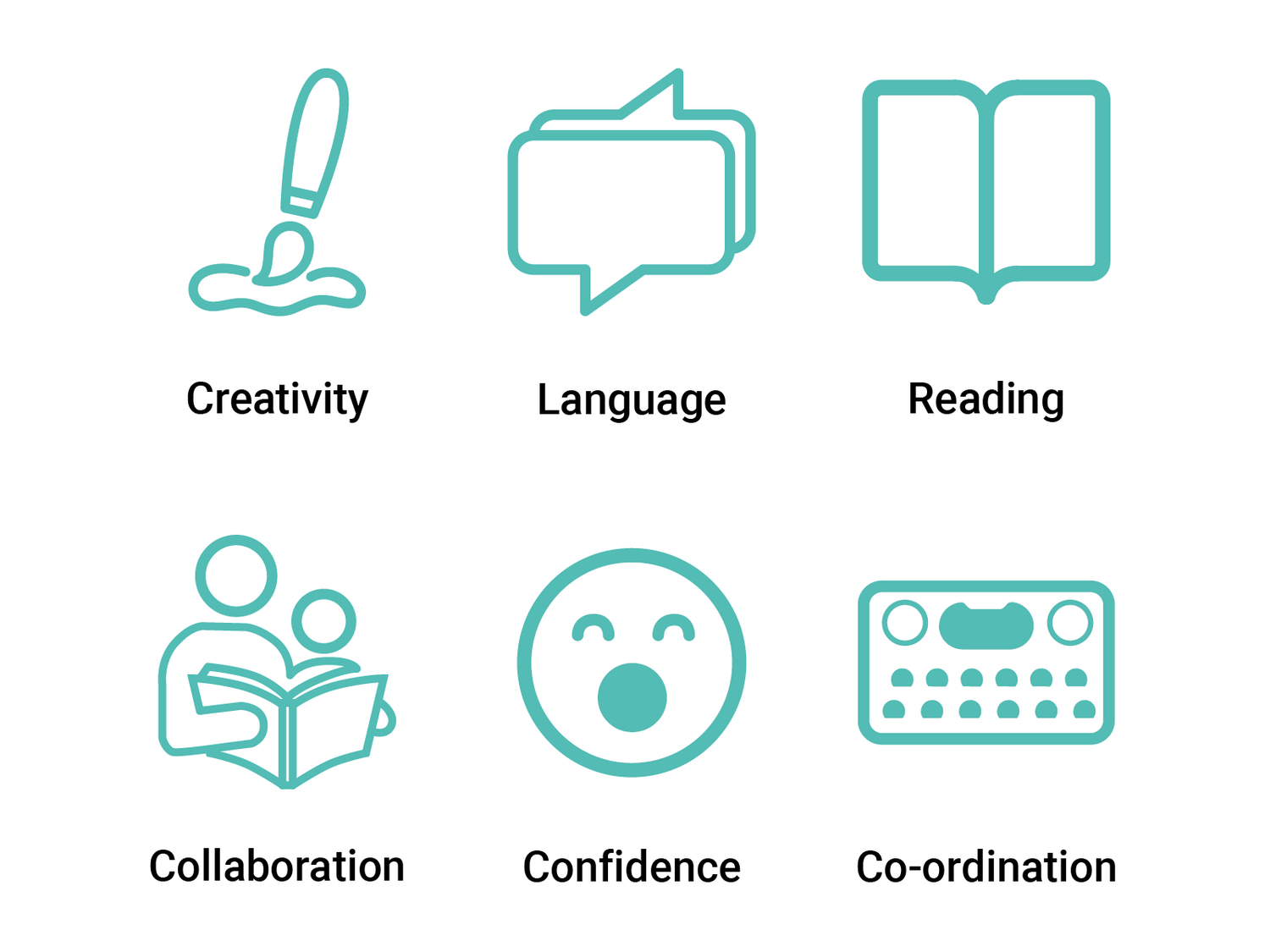 There is substantial evidence that learning to play music both enhances processing skills and benefits other cognitive abilities.
Musical skills have been shown to have a positive impact on language development, literacy, numeracy, intelligence, general attainment, creativity, fine motor co-ordination, concentration, self-confidence, emotional sensitivity, social skills, team work, self-discipline and relaxation.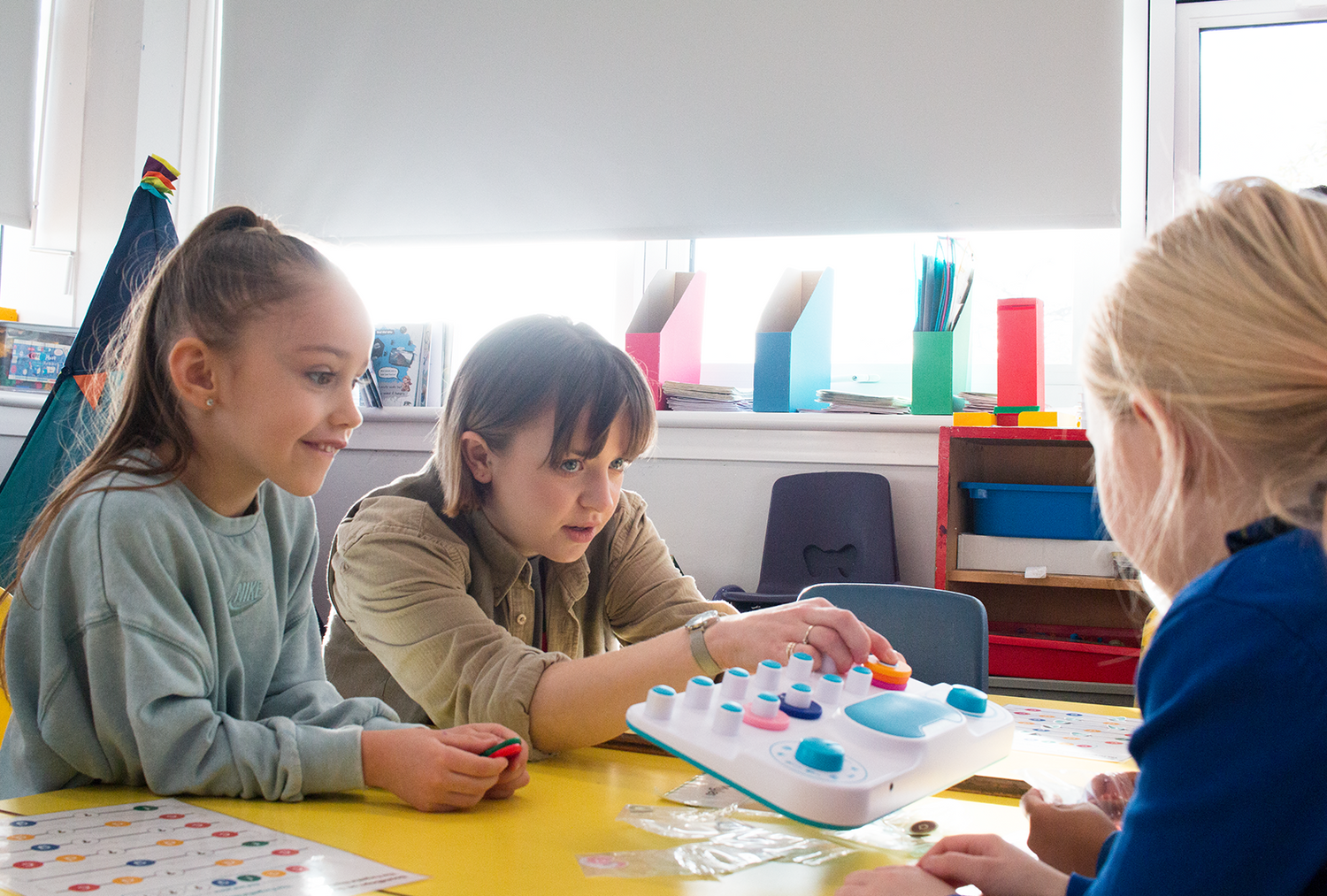 Creativity
Studies of the effects of musical involvement among primary school pupils have shown significant increases in both creativity and in perceptual motor skills. These children scored higher than controls on transferable creativity, had higher levels of abstraction, and showed greater creativity in improvised play. They also demonstrated better motor development.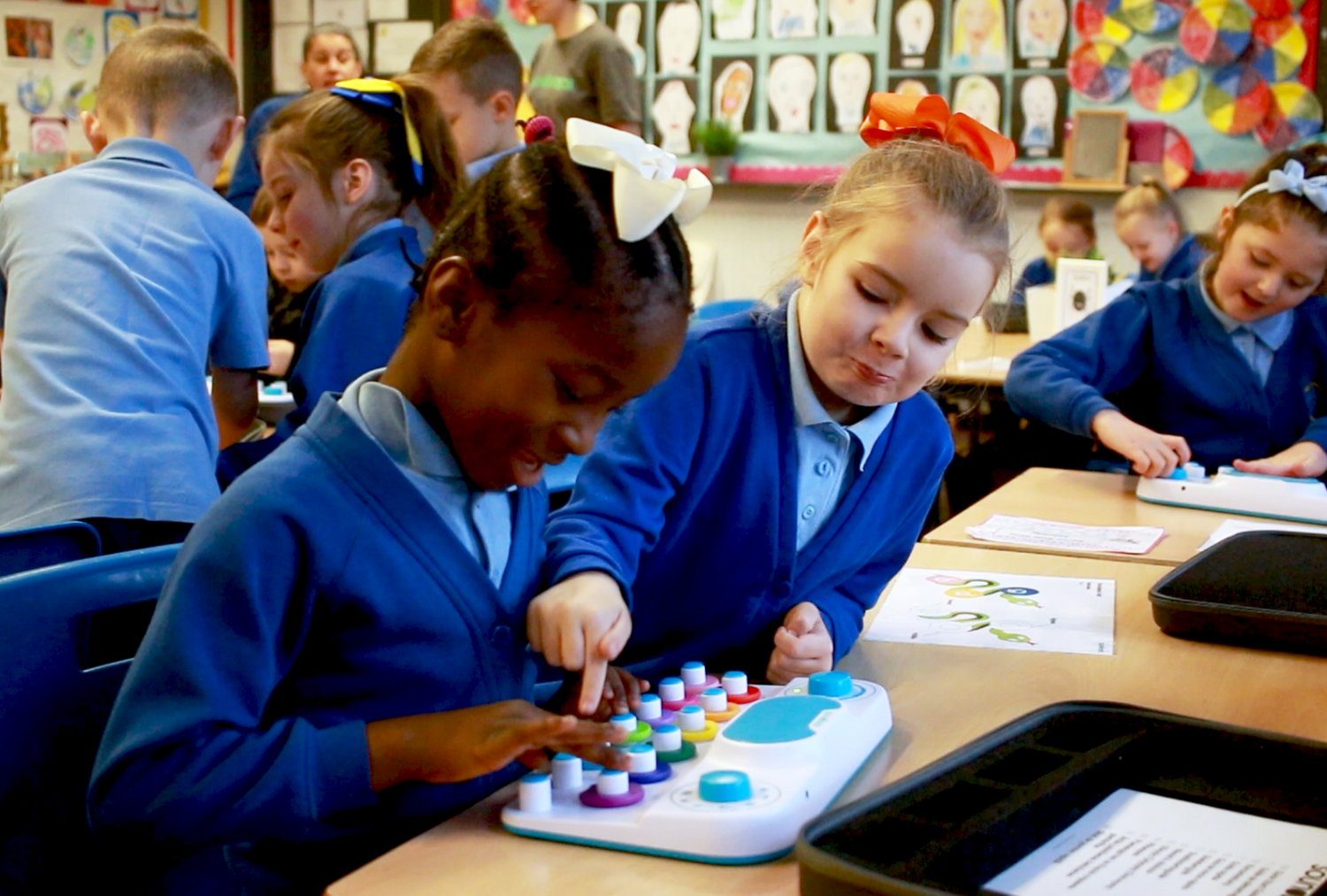 Collaboration
Studies in the UK with instrumental teachers working in schools reported considerable benefits of learning to play an instrument including the development of social skills; gaining a lifelong love and enjoyment of music; developing effective team-work; developing a sense of achievement, confidence and self-discipline; and developing physical co-ordination.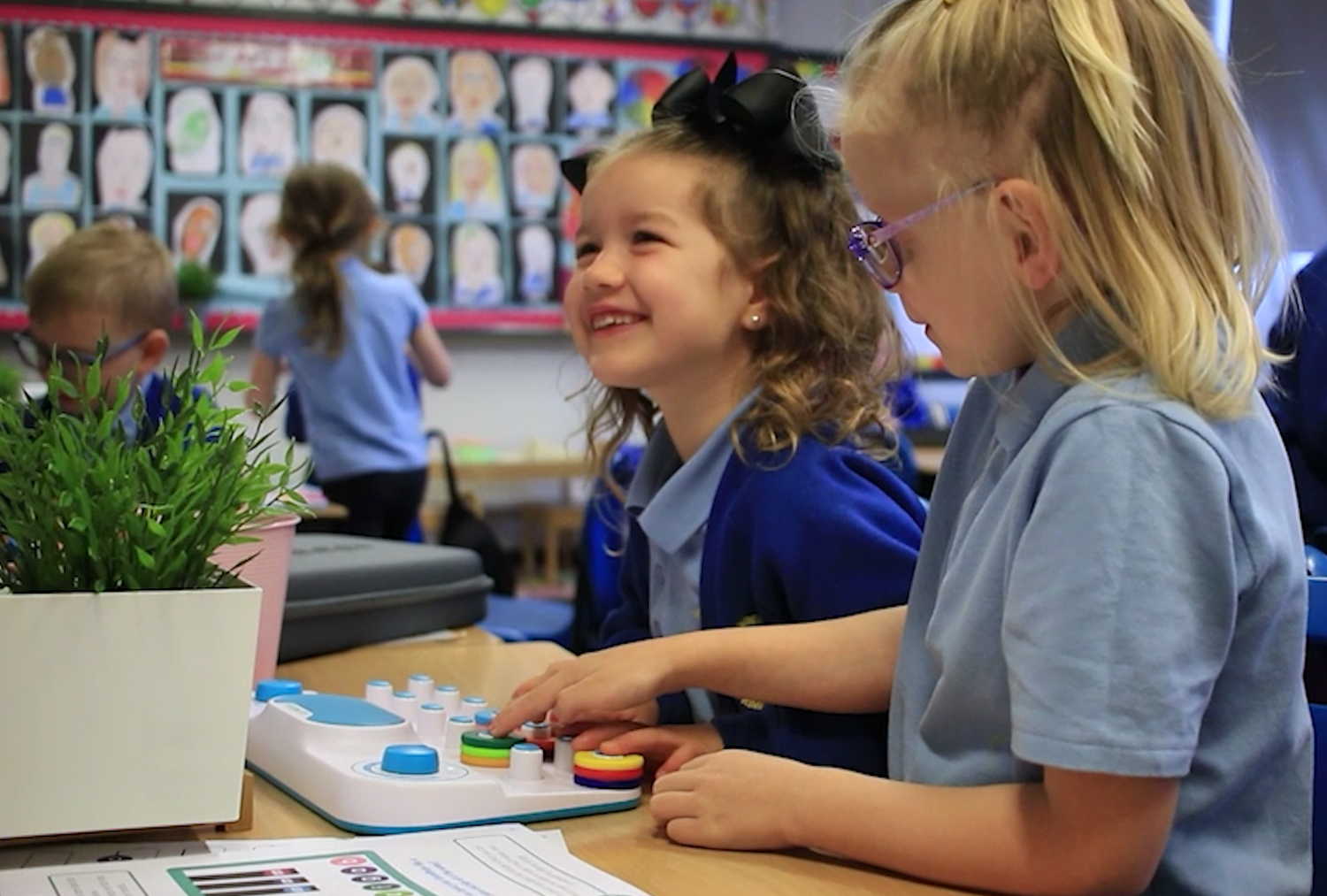 Language
When we listen to music or speech we rapidly and unconsciously process a huge volume of information. The ease with which we do this depends on prior musical and linguistic experience. This knowledge is learned through exposure to music and speech, and is automatically applied whenever we listen to music or speech. Speech and music share some processing systems. So, musical experiences enhance processing and have an impact on the perception of language which in turn impacts on reading.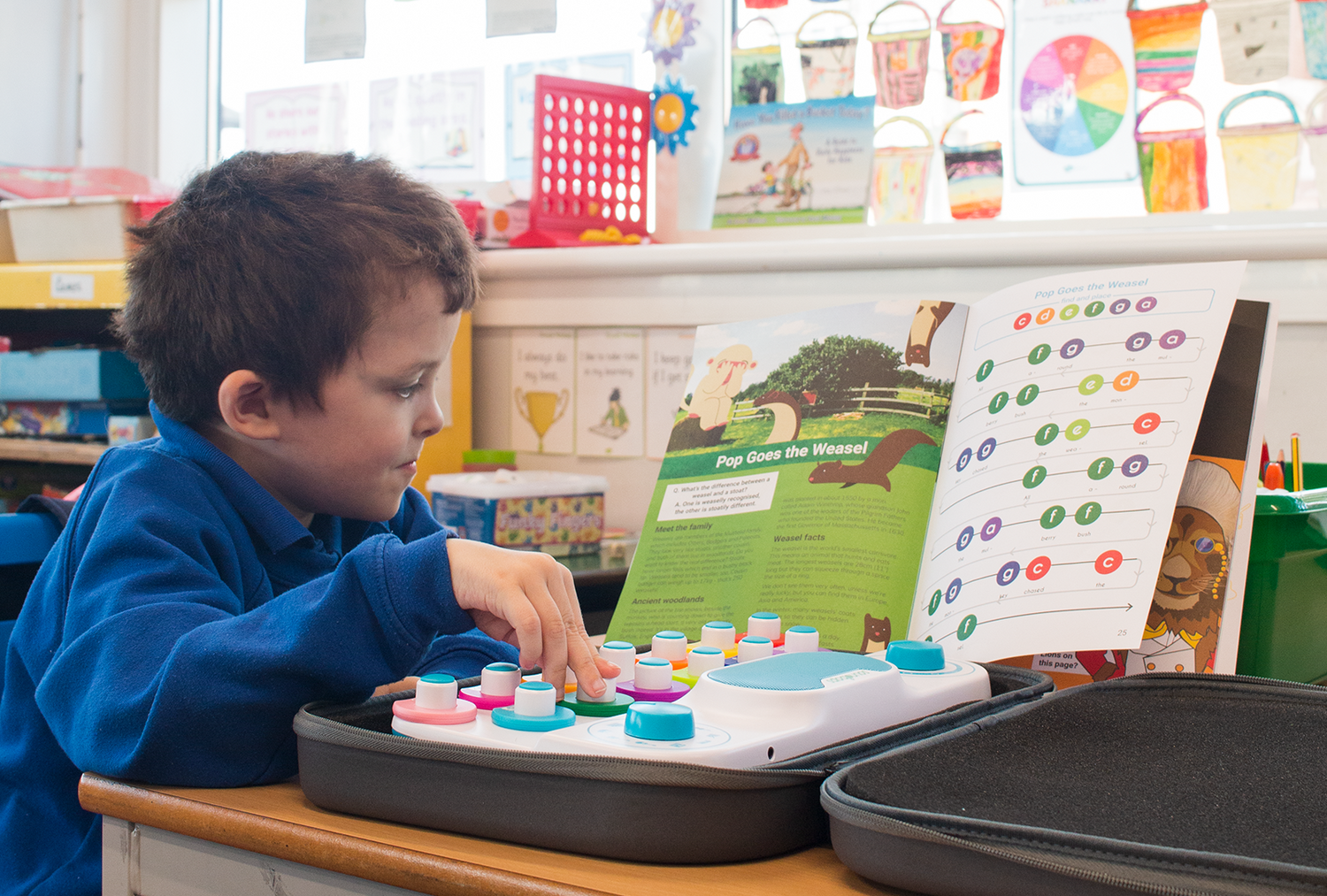 Confidence
Studies have shown that students who participate in musical activities talk more with parents and teachers. These social benefits are likely to lead to higher self-esteem, in turn leading to increased motivation and self-efficacy.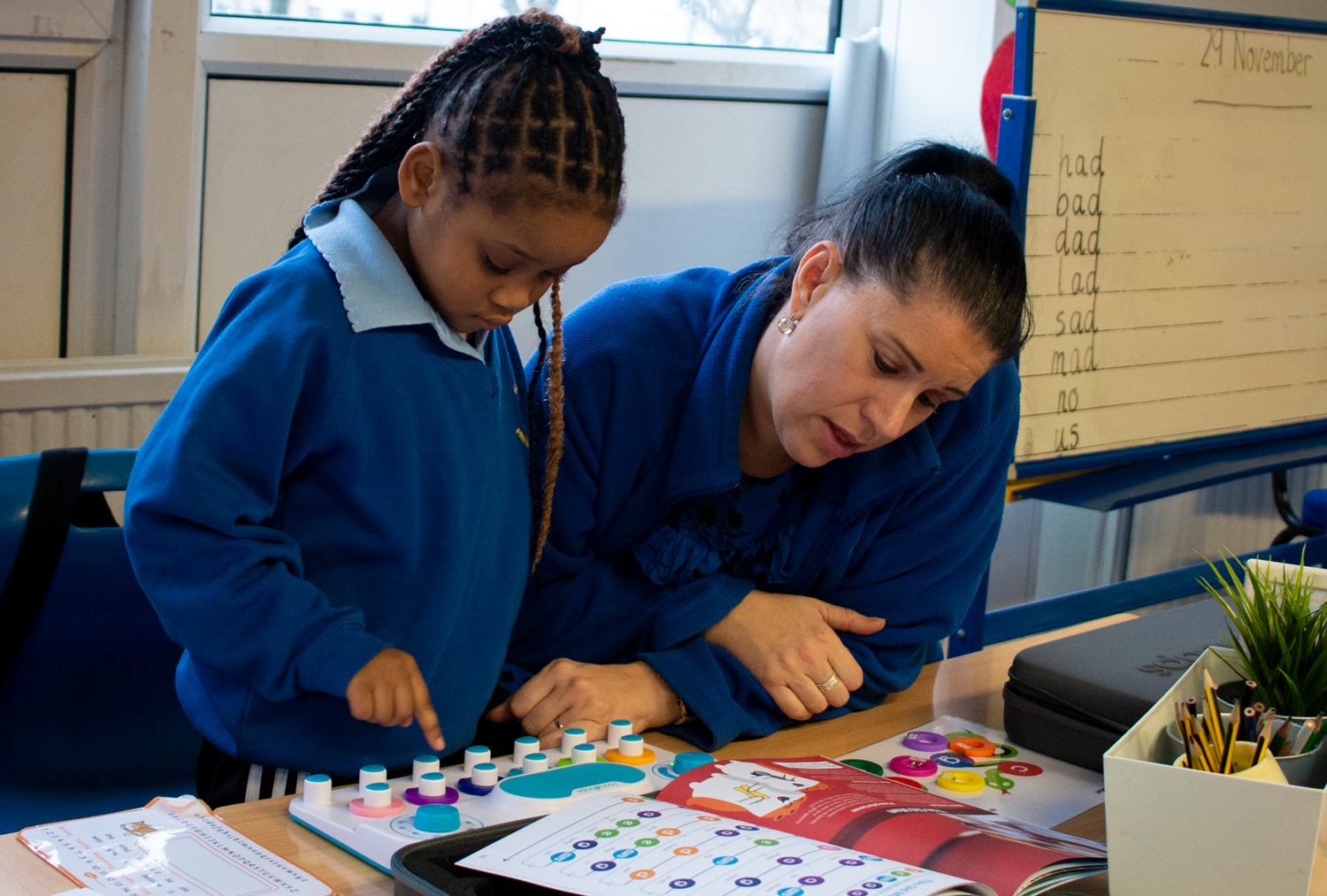 Reading
The role of music in facilitating language skills contributes markedly to the development of reading skills. An early study found that the mean reading comprehension scores of participants increased while those of the control group did not. Phonological awareness is linked to early reading skills in 4-5 year olds and relationships have been found between tonal memory and reading age.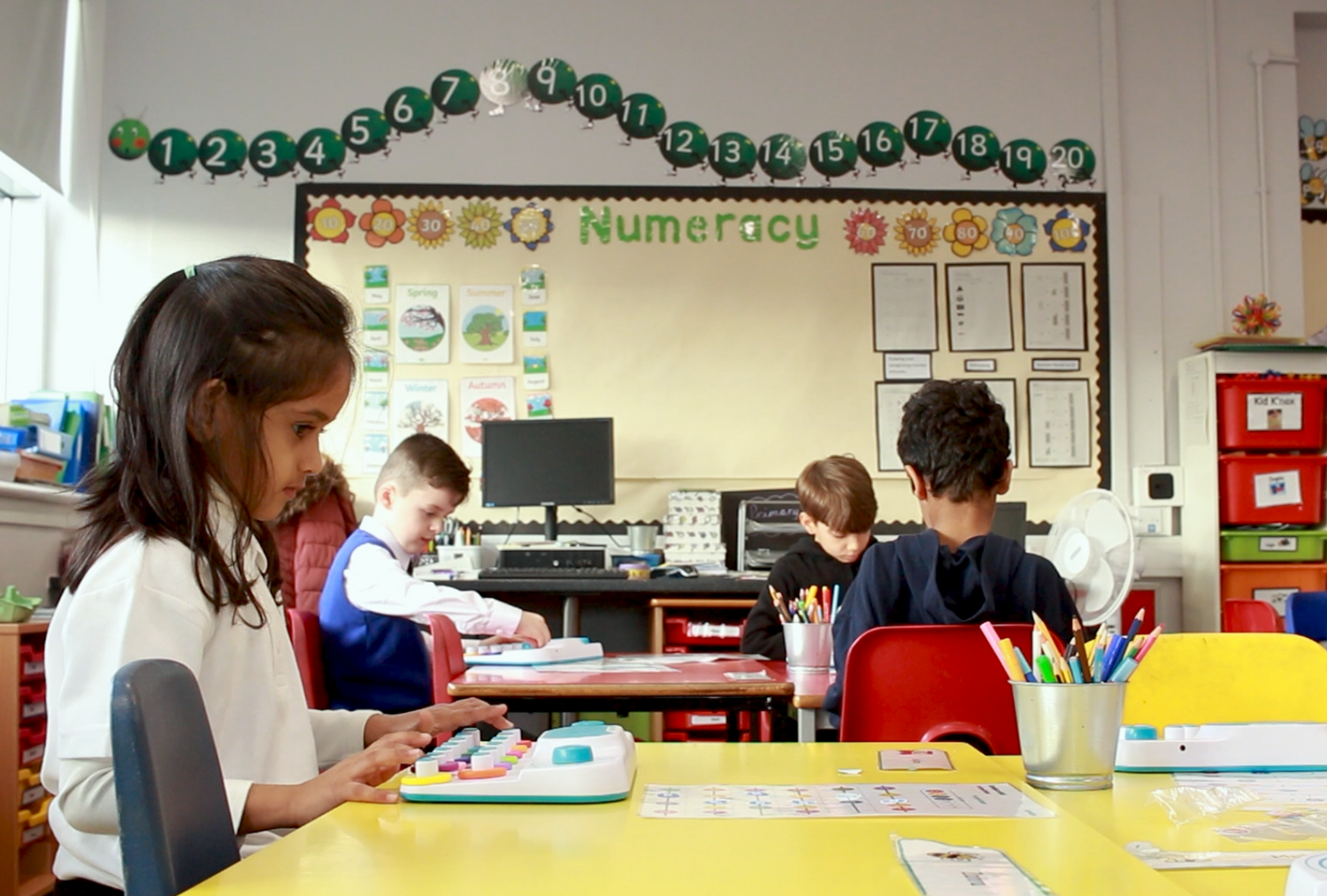 Co-ordination
Studies have found that physical co-ordination and motor skills improved when children participated in a music programme involving rhythm. It measurably improved pre-schoolers' motor performance. There is also evidence that learning to play an instrument improves fine motor skills.
Free Education Trial
We make getting music into your classroom as easy as possible and are sure your pupils will love Soundbops.
Sign up for a free trial to see how Soundbops can work in your classroom.
Sign Up Now
Talk about your brand
Share information about your brand with your customers. Describe a product, make announcements, or welcome customers to your store.
Button label